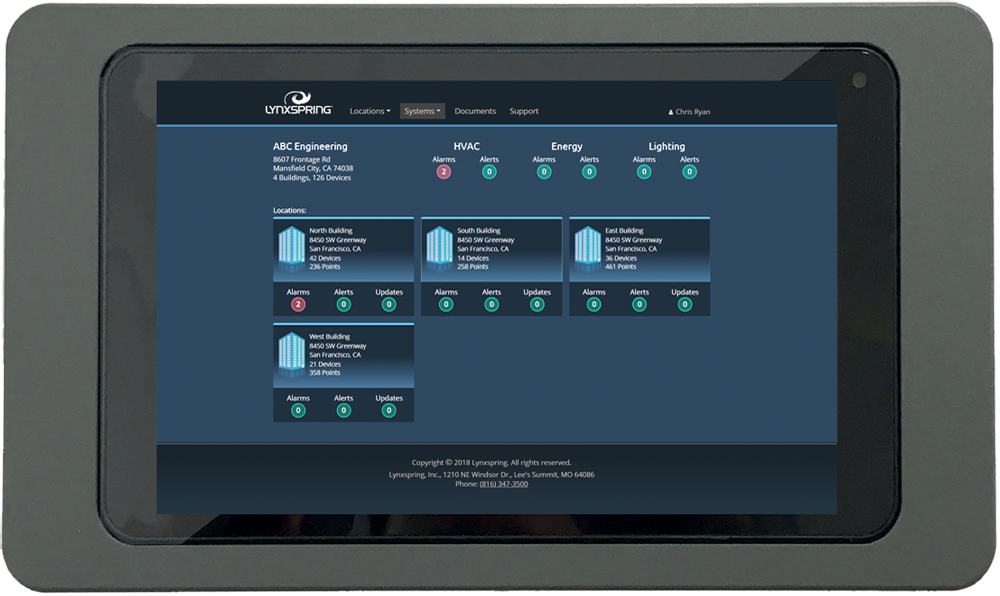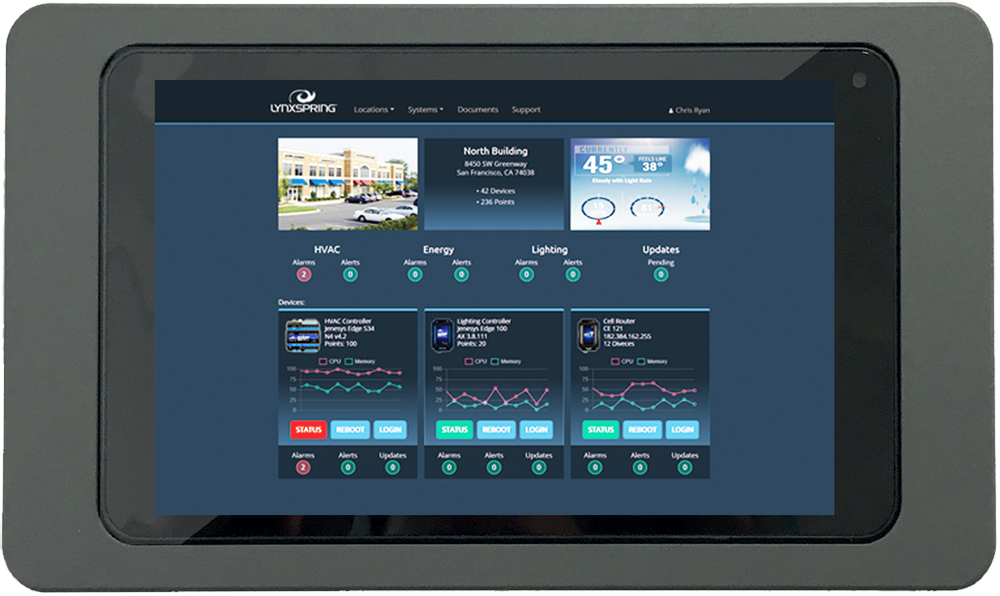 Overview
The Lynxspring TSD 7 is a high-definition, 7" touchscreen display for use in a wide range of HVAC, lighting, energy, commissioning, troubleshooting, servicing and IoT user experiences. This adds another dimension to Lynxspring's commitment to providing complete edge-to-enterprise and IoT solutions for building automation, energy management and device-to-enterprise integration.
Designed for optimal performance, the Lynxspring TSD 7 utilizes a 1.2 GHz quad-core processor integrated with a powerful graphical engine to display any webpage, including HTML5 for advanced data visualizations. It is ideal for managing operating parameters of systems including setting values, monitoring equipment and system status, viewing alarms and taking needed action.
For building owners and facility managers, the TSD 7 user interface provides an optimal user experience. For system integrators, the TSD 7 can be easily programmed and store specific scenes to be recalled depending on the building occupancy scenarios. The TSD 7 is designed for easy wall mounting with an included mounting kit, in panel enclosures or as a display for web servers.
The intuitive, easy-to-use Lynxspring TSD 7 has been priced to match the economics for use in small building environments and for multiple-display points in larger environments.
Specifications
Modern display with a powerful processor
Embedded high-end graphical engine
Ideal for navigating in highly demanding responsive HTML5 web environments
Sleek design that delivers a customizable user experience
Communicates over IP for speed and fast response
Compatible with all JENEsys Controllers, Onyxx devices and most web-serving controllers
WiFi (can be disabled) or Ethernet
Easy installation - wall mounting with included mounting kit, panel enclosure or display for web servers
Preloaded interface
Includes kiosk mode
Can be further enhanced via Bajascript