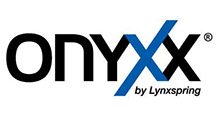 Lynxspring E2E Onyxx® Products
Overview
With the number of and variety of equipment, sensors, devices and building automation systems that are available to connect to, the amount of building data available has increased considerably. With this, comes value in having large amounts of data. But, the challenge lies in how to manage and get useful information out of the data; especially as these data sets often come with various formats, naming conventions, and syntaxes.
It is one thing to have access to data. It is another to make it actionable.
While the potential for using data to improve energy and operational efficiencies is significant, the difficulty of organizing and understanding the data can be challenging. One of the challenges of working with data is it can be very hard to organize and use across different applications. It is stored in different formats, has inconsistent naming conventions and lacks information to describe what it means.
Without meaningful, accurate and real-time data management, many struggle making critical and strategic business decisions that impact their company's bottom line.